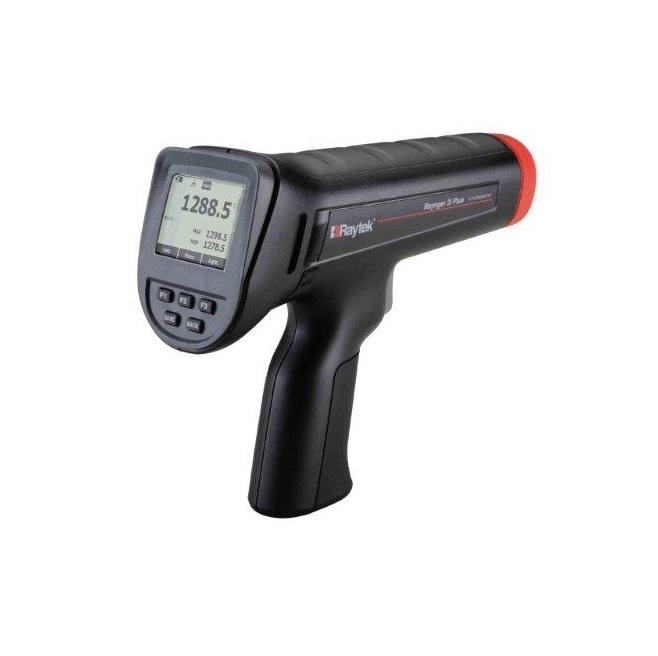 The Raytek Raynger® 3i Plus Portable Thermometer
The Raytek Raynger 3i Plus Infrared Thermometer is a high performance portable handheld pryometer. The Raytek 3i Plus is designed for high accuracy, high temperature measurement and tough operating environments. Easy to use and extremely rugged. Available with either a 1 Micron or 1.6 Micron detector.
Standard features include: Dual Laser Sighting, Locking Trigger, Audible Alarms, Digital Outputs, Data Logging (Up to 4,900 data points) & Bluetooth 4.0.
Optional Scope Sighting (Includes Laser Sighting)
The Raytek 3i Plus Includes Carrying Case, Neck Strap, Lithium-ion Re-chargeable Battery, Mini USB Cable, DataTemp Software for Real-Time Temperature Display & Data Down Load