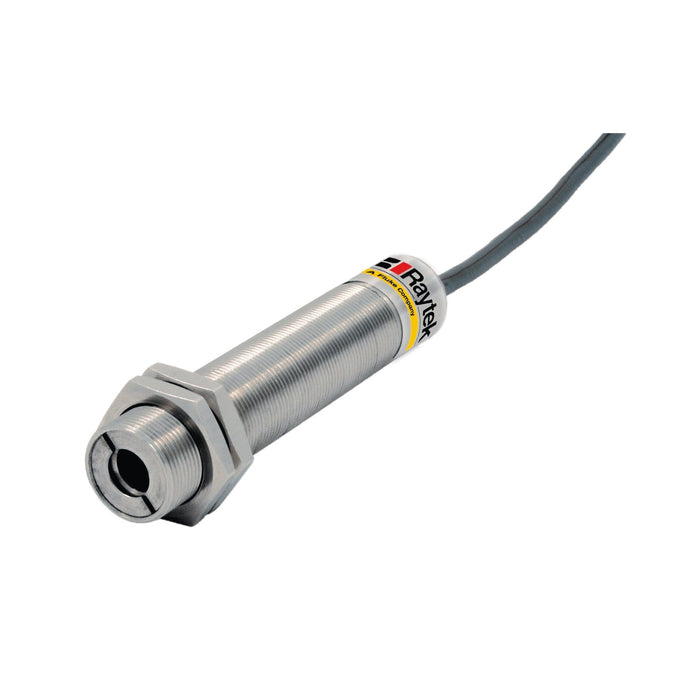 Raytek Compact CM Infrared Temperature Sensor Series
Designed for easy integration, the CM sensor can easily replace traditional contact probes if your application is susceptible to noise. The onboard electronics are protected by a rugged IP65 (NEMA-4) stainless steel housing, allowing the sensor to function in ambient temperatures to 160°F (70°C) without cooling.
Included with each CM sensor are a 1 meter (3.3 ft) preinstalled cable, two mounting nuts and a Quick Start Guide.  The CM has a threaded stainless housing, 13:1 optical resolution and the spectral response of the sensor is 8 - 14 microns.